Our Team
Magrit Baurecht | Principal of Core Creative Team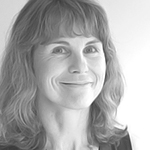 Magrit was born and raised in Austria where she earned a degree in architecture. After moving to the U.S., Magrit studied graphic design and worked for 4 years as an art director for the Seattle Weekly. She has been in business for herself for over 15 years.
Magrit has always had a passion and talent for translating ideas into visual form and brings great enthusiasm, skill and humor to the creative process of design/marketing and helping businesses and organizations excel. Aside form her passion for design, Magrit loves photography and travel (ideally combined), personal inquiry, color, flowers, cats, all things Italian, yoga, running and riding her (Italian) bike. As a former fencing champion, she'll go to bat (or rather foil) for you.
Tom Marks | Photo + Video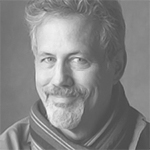 A former award-winning photo-journalist, Tom creates exceptional video and photo-graphy that will help you entice new clients to do business with you. By showing what is unique and special about you and your business, Tom will help potential new clients see why they should choose you over the competition.
Tom creates beautiful, vibrant, real images to help you tell your story, all while doing it in a relaxed and easy-going way that puts even the most photo-shy clients at ease. With Tom's skill, you will look your absolute best.
Garry Dufresne | Web Hosting + Online Marketing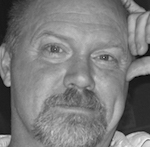 Garry knows how to dominate your market in an online world and at a cost that makes sense.
With an arsenal of tools and weapons designed to tap into the immense flow of traffic that exists online, Garry knows how to do it in ways that will keep the cost/benefit ratio well balanced in your favor.  More importantly, he will help you to tap into that specific market that is looking for what you offer.
Robert Lowry + Dustin Reichert | Marketing Copywriters
Robert and Dustin are our go-to creative marketing copywriters. With a million and one things on your plate, we don't expect you to come up with press releases, new content for your Web site and a company brochure. Their writing is powerful and eye-catching that engages customers and drives new business. Robert and Dustin write web copy, brochures, case studies, white papers, press releases, annual reports, newsletters and social media content.